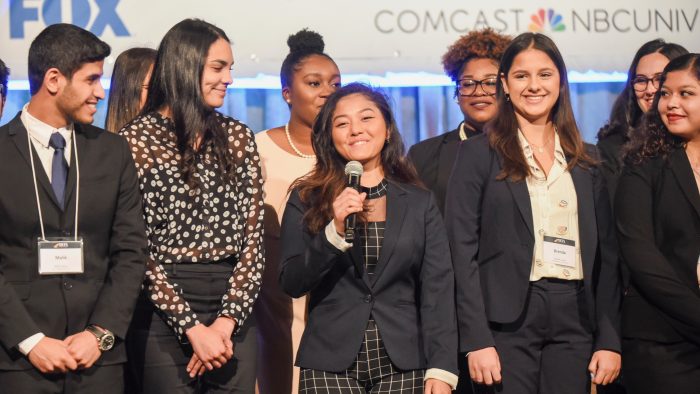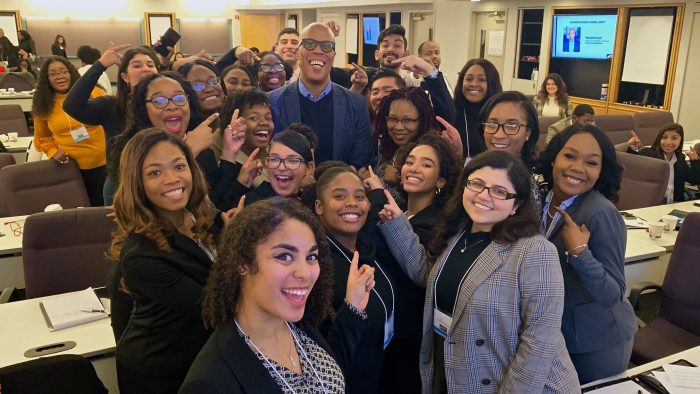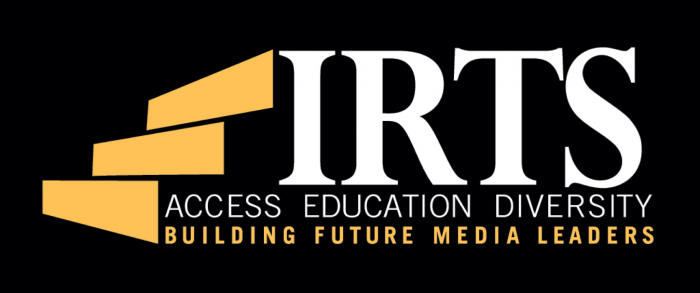 Access ▪ Education ▪ Diversity
IRTS's mission is to build future media leaders. Our academic programs emphasize providing aspiring media professionals with access to industry knowledge and experience.
As we bring these like-minded professionals together, we lay a foundation for professional growth rooted in community.
IRTS community members take pride in belonging to an organization celebrated for its inspiring work with early-career professionals, as well as for its longstanding dedication to increasing diversity within the media industry.
Our competitively-selected programs are cost-free to participants thanks to the generous support of our industry partners, Board Directors, and alumni community!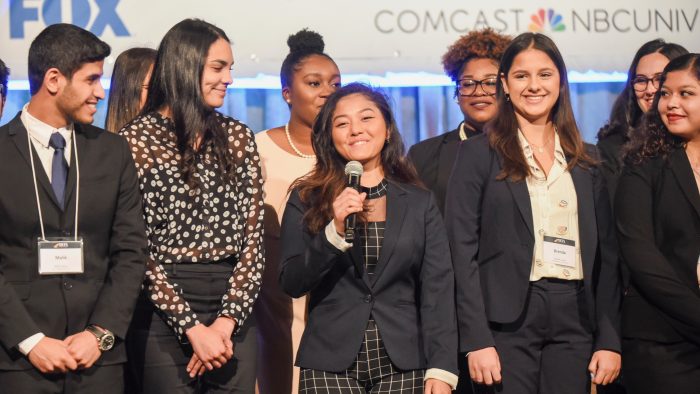 IRTS Summer Fellowship Program
The IRTS Summer Fellowship, now in its 51st year, teaches up-and-coming communicators the realities of the media industry world through an expenses-paid Fellowship, which includes travel, housing, practical internship experience, and career-planning advice. Each year college juniors, seniors and graduate students are selected nationwide to participate in the highly-competitive, nine-week Summer Fellowship Program.
The Fellowship begins with an extensive one-week orientation to broadcasting, cable, advertising, and interactive media. Fellows have a rare opportunity to question industry professionals at panels, lectures, and group discussions. They also participate in related field trips to top companies, events, networking events, and professional development sessions.
Following this first week, Fellows gain full-time "real world" experience at a New York City-based media company where they will spend the remainder of their Fellowship interning.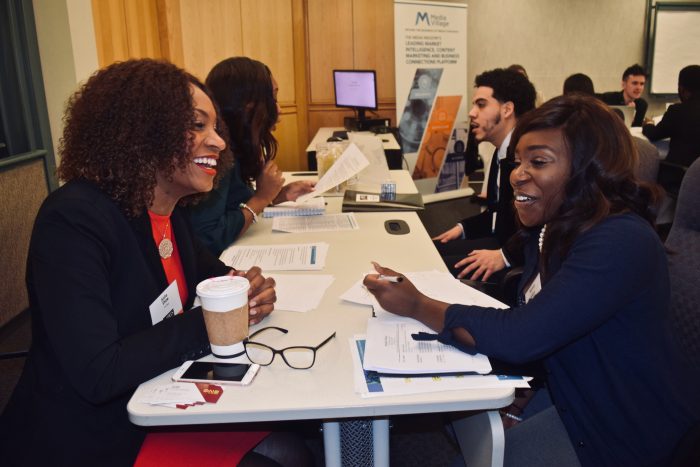 IRTS Multicultural Career Workshop
Now in its 37th year, the IRTS Multicultural Career Workshop has earned the reputation of being one of the best ways for BIPOC students and recent grads to get a jump start in their careers, all while interfacing with top media companies.
You will leave our conference with a greater understanding of the media business, knowledge of career paths you might not know exist, tangible next-steps, and a strong sense of why the industry needs your talent and perspective more than ever.
Attendees will hear from some of our industry's most dynamic professionals through a series of engaging panels, featured speakers, and Q&A sessions. Since media is ever-evolving and multifaceted, the panel and speaker topics are designed to introduce you to the various positions and opportunities within the industry.
On the last day of the Workshop, attendees will engage with hiring teams from across the media industry. Your resume will also be shared with our corporate partners, to be vetted for current and future internships and full-time positions.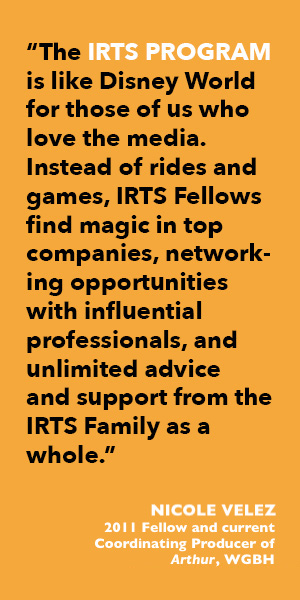 Support IRTS Academic Programs
Donate today to support the IRTS Foundation's mission of building future media leaders and fostering diversity within the industry.
IRTS is a 501(c)(3) charitable organization; all donations are 100% tax deductible!
See if your employer will match your donation!
Click here to learn more about corporate gift matching, and how you could double your 100% charitable donation to IRTS