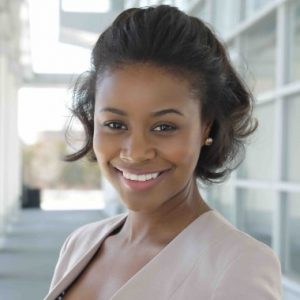 Danielle Brooks, 2016
Sales Planner, Disney ABC Television Group
June 2018 Newsletter Profile
What was your first thought arriving in NYC for the fellowship?
When I arrived in NYC, I imagined something comparable to how cast on The Real World must feel. I was about to spend the entire summer with strangers. I knew that I would have a ton of fun, but I also knew that my world would never be the same again. I knew that the journey would truly be life-changing, and I was right.
Explain your "IRTS Impact"
Being a fellow means that you are a go-getter, an over-achiever, and a leader. Moving from a small media market to one of the largest in the world was very intimidating. IRTS gave me a greater sense of confidence. Before the fellows arrived, the organization's leaders and alumni saw light and promise in each fellow. Each person I encountered was excited about my future. I remember reaching out to TJ Bowden during the application process for the class of 2016. We had never met before, but his excitement for me was like the excitement one would have for a family member graduating from college. He ensured me that the experience would change my life, and it did.
The IRTS impact now is even greater. The level of support we have for one another is unmatched. I have not witnessed a network as strong and as powerful as this one. Industry professionals have so much respect for the IRTS network. Yet, IRTS extends beyond the media industry. It is a professional resource as much as it is a personal resource. Because of IRTS, I have amazing friends who work at amazing companies in NYC and beyond. I met one of my closest friends in IRTS, and I will be in her wedding later this summer. Since the final day of the nine-week fellowship program, I have come to learn that being a fellow transcends nine weeks. The people, the memories, and the industry all mean much more to me than I could have imagined.
What's something the 2018 class should do while in NYC this summer?
The 2018 class should share a meal together. Throughout the first week of the program, our group dined together. There is something very special about eating with a group of people. Figuring out the bill was a challenge in the beginning, but it didn't take long for us to develop a system that worked every time — pass the bill to Akiah.
Favorite thing about your current position?
I enjoy hosting events for clients. I have had the opportunity to be a part of so many cool opportunities such as assisting with casting for the Bachelor, assisting guests at ABC's 2017 upfront party and hosting clients at the GMA studio in Times Square for ABC's annual New Year's Eve party. The leaders at DATG know how to make work exciting for clients and for its talent.
Apart from hosting glamorous parties, I have an opportunity to serve many communities through Disney's VoluntEARs program. I have had the opportunity to work with several non-profit organizations in New York. One of the most memorable experiences was participating in Disney's partnership with KaBOOM! We helped the organization build a playground in the Bronx for young children. Helping that community brought so much joy.
What's a book you think everyone should read?
Outliers: the Story of Success by Malcolm Gladwell.
Advice in one sentence:
Never stop learning.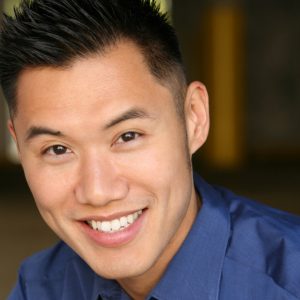 Derek Wan, 2001
Senior Manager, Unscripted Originals & Acquisitions, Netflix
June 2018 Newsletter Profile
Advice in one sentence:
The most instrumental people in your career may be the Fellows in your class.
Explain your "IRTS Impact"
This is the summer to find your focus. The fellowship provides you the opportunity to explore every facet of the industry. In addition to the folks you meet at your internship, you will have access to a database of industry professionals who will give you advice, share their stories, and support you. Find time to connect with former fellows and others to learn about all the various positions out there. I landed at a cable network as a Production Assistant for my first job … I had offers in product placement, film production, and sales before I accepted the PA gig. I knew that TV production was where I wanted to be based on ~30 informational interviews I did during my fellowship with experts in every field. The one question that I always asked in each informational was – What does your day-to-day look like? From there, it helped me rule out what I didn't want to do and helped me solidify and focus on what I was most passionate about. To this very day, I believe that having a clear defined focus has been instrumental to my career.
Remember that time when…
Joyce shared insights on how to tango with giants. During our Orientation Week, IRTS's very own Joyce Tudryn gave a presentation titled, "Choreographing Your Career: How to Tap the Right Sources, Tango with Giants, and Waltz into a Job." Even though I didn't know what it meant at first, it was the single most impactful presentation of the summer. Once you identify your passion, the right amount of patience and persistence while networking will help you land the meaningful position that truly brings you joy. I imagine that Joyce has updated her lecture from 2001, but know that members from my class still talk about that speech … and it's been 17 years since our Summer Fellowship! Get ready to tango!
Favorite thing about your current position?
The culture. You can find the Netflix culture deck online. If you have a moment to read it, you'll know why.
What's something the 2018 class should do while in NYC this summer?
If you have an opportunity, go to a Mets game as a group. Whether or not you are a baseball fan, it's a fun excursion … figure out how to get there, enjoy one of America's pastimes, and belt out "Take Me Out to the Ball Game!" It's a bonding experience I will never forget with my class.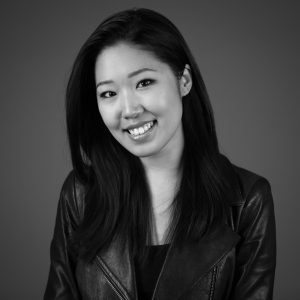 Joann Park, 2013
Audience Intelligence Manager, Great Big Story
July 2018 Newsletter Profile
What was a big milestone for you?
My first job after college was at Viacom following the completion of the Summer Associates program. During my time there, Joyce and Lauren asked me if I could introduce Tom Dooley, the COO of Viacom at the time, at the Hall of Mentorship dinner. It was a huge honor and a full-circle moment for me. After my speech, I had a chance to sit down for an informational with Tom. There are only a few twenty-somethings who get to say they had a one-on-one with the COO of their company, and I have IRTS to thank for that opportunity.
What was your first thought arriving in NYC for the fellowship?
My first week at my internship was on the sales floor during the upfronts. It was one of the most intense weeks of my life. Phones were constantly ringing, people were literally running from the printer to the meeting rooms. I immediately thought "well, if you can make it here, you can make it anywhere."
Something interesting you're working on?
I love the spirit of collaboration at Great Big Story. Although my position is in the research realm, I got to pitch and develop a music series idea with a good friend in the Editorial department. We finished the pilot and we are now greenlit to make this a full-fledged series!
Advice in one sentence:
I have always found advice to be tricky. I have learned that in some cases, people don't want you to be great. They want you to be like them. That being said…always do your best. Show, don't tell.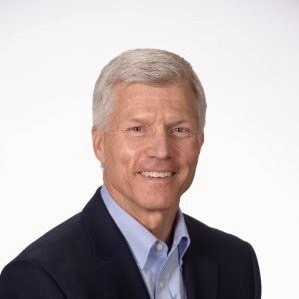 John Sadler, 1978
Happily Retired. Former SVP & GM, ABC Television Network
July 2018 Newsletter Profile
Explain you "IRTS impact"
It seems as though the phrase 'changed my life' is overused, but I must use it with regard to the IRTS. The IRTS summer experience altered the course of my professional life by exposing me to a seemingly endless number of business leaders and mentors willing to share their time and advice with a young college student. Those brief, but crucial meetings ignited my desire to attain a management level position in our business and gave me the confidence to persevere through the challenges we all experience on the way up.
In terms of my personal life, it is impossible for the IRTS to have been more impactful! I met my wife of 36 years, fellow intern Kerrie Malloy, through the summer program. Our two wonderful children have heard the story a few thousand times!
What was a big milestone for you?
The opportunity to lead ABC's Western Division Network Sales Group was a major milestone in my career. The rich texture of the media and film community on the West Coast provided the ideal environment for my first upper management position. It was the moment that I had dreamed of during that summer of 1978, and I grabbed it and ran.
Remember that time when…
I bluffed the Audience Manager at the David Letterman Show into placing all 10 Fellows in front row seats. We were unceremoniously removed from the seats just before the show started, scolded, and placed in the back row. Hey, it almost worked!
What was your first thought arriving in NYC for the fellowship?
"Buckle up, it's going to be a crazy ride!"
What's something the 2018 class should do while in NYC this summer?
Experience every possible thing! The city, and the incredible people to which they will be exposed. They should ask way too many questions and not allow a single opportunity to pass them by. They will only have this set of circumstances once in their lifetime.
Favorite thing about your career?
The wonderful and amazing people that I had the opportunity to work with and call friends.
What's something interesting you're working on?
I am volunteering with Habitat for Humanity and the Special Olympics. I am humbled and inspired by every moment that I spend with these two organizations.
What show are you most excited about this Summer?
The World Cup!
What's a book you think everyone should read?
The Boys in the Boat by Daniel James Brown
Advice in one sentence:
Exceed expectations.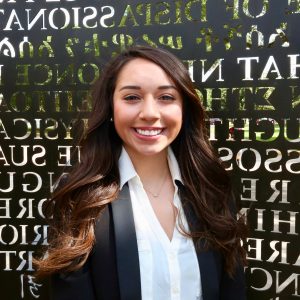 Alyssa Garza, 2018
First IRTS Summer Fellow sponsored by Former Fellows
August + September 2018 Newsletter Profile
As the first IRTS Summer Fellow sponsored entirely through the efforts of our collective former fellow network, this month we asked Alyssa Garza to write a special piece about her Summer Fellowship experience.
For as long as I can remember, I have aspired to work in the media industry and live in New York City. As a young Latina who loved film, journalism and media, this was my American Dream. When I got the phone call to say I was accepted into IRTS I was exploding with excitement, but even then, I had no idea what I was in for. I can truly say this summer I was living my dream. Not many people get this opportunity, and one of the many lessons I learned this summer, was not to take it for granted.
I got to wake up in the greatest city every day, go to work with a smile on my face and be part of a community of people who are passionate about promoting positive change and innovative thinking through media –Who could ask for more? This experience gave me the confidence and inspiration to execute all my goals and exercise my craft, from starting a YouTube Channel, a blog, and going on informationals and photo-shoots. I was fueled to live life to my fullest potential and I have IRTS to thank for this.
Working as a production intern at TED taught me how valuable a positive work culture is to the quality of the content being produced. TED is a unique, huge family and when I arrived my team and the entire organization welcomed me with open arms; each team was more than willing to teach, work and converse with me. I realized I was there to learn and make meaningful connections more than anything else. I took advantage of all the advice everyone had to offer and the time people took to spare teaching me new skills and concepts and made the most of my time at TED.
I leave behind more than an internship in the city: I leave behind mentors who taught me more than I can ever repay them for, life-long friends who will be my colleagues one day, and memories that will last a lifetime.
Something we (the Fellows) left each other with is saying "We'll always have New York." I know no matter what steps I take in my career, I will have my IRTS family and my TED family there to help and support me. In the same way, we'll always have IRTS and we'll always have each other in our careers and in life.
I can't express how grateful I am for having had this once-in-a-lifetime opportunity. Thank you to the IRTS Foundation and to the Fellows, who–by contributing to my Fellowship–made the impossible possible and for the exposure to all facets of the media industry in New York City. I am incredibly thankful to TED Conferences for the ability to work with the production team and learn from each department to fully understand the all encompassing process of creating TED content. This was truly an inspirational summer and I cannot wait to take all the new knowledge and skills I have obtained and apply them in my future endeavors. I cannot wait to see what the future has in store, stay tuned!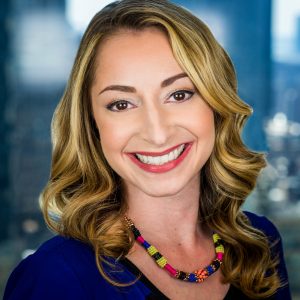 Andrea MacRae, 2005
Director, Campus to Career & Internal Mobility, Viacom
August + September 2018 Newsletter Profile
Explain your "IRTS Impact"
IRTS impacted so many aspects of my life. It brought me to an amazing city where I had no connections and gave me an instant professional network which profoundly impacted my career path. I haven't left New York since my 2005 summer fellowship ended!
What was a big milestone for you?
After transitioning my career from Production to Human Resources – Campus to Career, I was able to partner with IRTS to place fellows into the Viacom Summer Internship Program. It has been extremely rewarding to be a small part of the program that brought me to NYC and helped me blaze my own path.
What was your first thought arriving in NYC for the fellowship?
I remember feeling overwhelmed and excited all in one. I had to pinch myself multiple times to remind myself that this dream was a reality! Going through it with a cohort helped foster a sense of community from day 1. I feel fortunate that I had a group of friends to share my mixed emotions with.
What's something IRTS alumni should do when visiting NYC?
My favorite thing to do in NYC is see a Broadway show. Wicked, my all-time fav, I saw for the first time during my fellowship by winning their lottery system! If you're lucky enough to win, you'll have an unbelievable up-close experience at an extremely discounted price!
Something interesting you're working on?
Working on Viacom's Campus to Career Programs allow me to help students and recent graduates develop their career paths. It's an extremely rewarding job because I not only help cultivate talent but I also get to support Viacom's business by pipelining the best and the brightest within.
What show are you most excited about coming up this fall?
Shameless Plug: Jersey Shore: Family Vacation is back for season 2 on MTV! I'm also super excited to watch the new season of This is Us.
Advice in one sentence:
Know that it's not only ok but it's also exciting to change your mind, go in a different direction, and discover a new passion at any point in your story!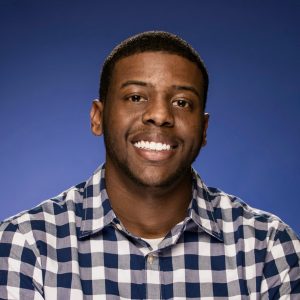 Omar Wilson, 2016
Sports Partnerships, Facebook
August + September 2018 Newsletter Profile
Explain you "IRTS impact"
The IRTS Impact is exposing young professionals to a vast array of opportunities within media that expand your perspective of your career goals and the types of roles that you can occupy. From the frequent speaker series, company visits, and informational interviews; IRTS demystifies the barriers of entering the media industry while also providing fellows with the self-confidence to go out and achieve it.
Remember that time when…
The first night of the IRTS fellowship, after moving into our NYU dorms, my roommate Malik Johnson checked Twitter and discovered that Kanye West was doing a pop-up concert (for Life of Pablo) at Webster Hall, which was three blocks from our place. I remember taking off running down the street at 1am to join the crowds of fans, who were all trying to get inside. We stayed out until 3am partying and hoping to get in. Though the Fire Marshall shut the entire event down, it was a great way to connect with my roommate, be a part of a cultural event, and start off an unforgettable summer.
What was your first thought arriving in NYC for the fellowship?
I remember being so excited about spending nine weeks in New York and really taking advantage of the city, and the opportunity with IRTS. I had previously completed an internship in NYC, back in 2014, but due to cost, I had to commute from New Jersey. With the IRTS fellowship, I was proud to able to get a taste of what it would be like being a New Yorker, and building relationships with my peers, who also were interested in working in media.
Favorite thing about your current position?
Working with my favorite sports brands on their Digital Marketing campaigns! Within my role, I act as an Advertising Consultant to sports teams and leagues across the NBA, MLS, NFL, and USTA, to name a few. By building relationships across each client's organization, I educate and train their marketing departments on Facebook's suite of advertising solutions while also leveraging industry trends to help them achieve their business goals.
What's something interesting you're working on?
Helping create a new Facebook program to provide 70+ Minority small business owners education and skills to level-up their digital marketing efforts through Facebook Advertising.
What show are you most excited about this Summer?
The Walking Dead
What's a book you think everyone should read?
Expect to Win: 10 Proven Strategies for Thriving in the Workplace by Carla A Harris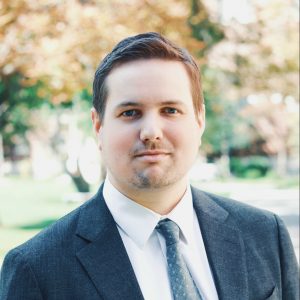 Daniel Haack, 2009
YouTube Originals – Creative Executive for MTP, Inc., Youtube
October + November 2018 Newsletter Profile
Explain you "IRTS impact"
The best part of the IRTS Fellowship (after Lauren and Joyce) is definitely exposure. That includes exposure into what kinds of jobs in the industry exist, what kinds of roles you might want or not want, and the people who can help you get there. More than that, though, it's exposure into what's really possible to achieve. Being surrounded by other ambitious, driven people lets you raise your own personal bar of what you can accomplish.
What was a big milestone for you?
It's probably a tie between winning an Emmy and signing my first book deal. As one of the producers of the digital platforms for Netflix's Ask the StoryBots, I won a Daytime Emmy Award for outstanding interactive media. It was really cool being able to collaborate with such an amazingly talented and creative team and then have the industry validate our work. The excitement of being onstage and then getting my own trophy was pretty unreal. Signing my first book deal – and then finally holding that book in my own hands – was equally awesome. More than anything, it's been so cool having all these different people – my agent, my publisher, reviewers, readers – really believe in and support my work.
Remember that time when…
Some of my favorite moments were just being at Good Stuff Diner on 14th Street late at night with other Fellows, hanging out and talking about how our day went. The whole summer though was really a blast. We had a really good group, and I think we were all just willing to try new things and were up for anything. The best part was that we weren't too insular, so people were weaving in friends from college, home, their internships or wherever, so our network was growing way beyond just those from the program.
What's something IRTS Alumni should do while visiting NYC?
There are some obvious choices (see a Broadway show, check out the Statue of Liberty), but some lesser-known favorites include visiting City Island off the Bronx (it feels like you're suddenly in Maine), taking the ferry for a Staten Island Yankee game, checking out the Cooper Hewitt design museum, and heading to Queens to see the Unisphere from the 1964 World's Fair.
What's something interesting you're working on?
Right now I'm getting my master's degree in technology, innovation, and education at the Harvard University Graduate School of Education. The program perfectly aligns with my goals of creating content and experiences that help people (especially young kids) understand the world around them. My classes, professors and fellow classmates have all been so amazing, and it's been awesome thinking critically about how we can use media and technology to help people learn and grow. The best part is that I'm continuing to work on the StoryBots brand remotely, so I'm able to apply what I'm learning immediately in the practical world.
What show are you most excited about this Summer?
One of my underrated favorites is Superstore with America Ferrera and fellow Ithaca College alum Ben Feldman. It's really a great successor to The Office. I'm also excited to see where Westworld goes next.
What's a book you think everyone should read?
I'd obviously love everyone to read my book, Prince & Knight, and share it with a young person in their life. Beyond that, I think a lot of IRTS Fellows and alumni would really dig The Interestings by Meg Wolitzer. It follows the lives of a group of friends who met at an arts summer camp, and it explores a lot of interesting themes around professional success and failure and dynamics among creative and ambitious people.
Advice in one sentence:
It's not who you know, it's who knows you.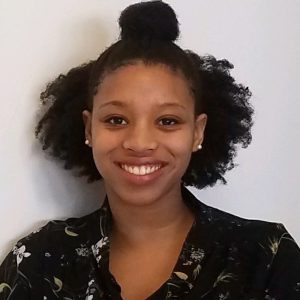 Tershone Phillips, 2015
Client Communications Specialist, Nielsen
October + November 2018 Newsletter Profile
Explain you "IRTS impact"
The IRTS impact is truly unexplainable but, if I had to put into words, it's an opportunity to be a part of an unparalleled professional and personal family for a lifetime. The relationships you build during your Summer Fellowship will exceed any other interactions in the media business. They will continue to be a source of reflection and upliftment during all stages of a career. In a nutshell, the Fellowship provides the feeling of home and comfort, no matter where you are!
What was a big milestone for you?
My biggest milestone so far, professionally, would be serving in my current role at Nielsen on the Marketing and Communications team helping to shape the overall message for our Watch side of the business. I can remember the first time I walked through the Nielsen doors as a Summer 15′ Fellow and going into what is referred to as "The Den." The Den was filled with gadgets and I knew this company was on my goal-list as places to work. This came full circle through, of course, a friend of IRTS whom I previously had an informational with over two years prior. As I continue to grow in my career I will always say speaking moments into existence is key!
Remember that time when…
I remember the time me and six other Fellows received VIP passes from an IRTS alum for the Good Morning America Summer Series featuring Nicki Minaj! To sum up the experience, it was unforgettable. We could basically see her sweat, made an on-air audience appearance, and enjoyed each other as we made memories to last a lifetime.
What was your first thought arriving in NYC for the fellowship?
My first thought when arriving for the Fellowship in NYC was the feeling of coming home, as I was born in Brooklyn, but, I also had so much anxiety because I knew the city would never feel the same after the summer I had ahead of me!
Favorite thing about your current position?
Some of my favorite things about my current role at Nielsen would be the team I work with and the culture we've developed. We also have great ERGs (Employee Resource Groups) which have provided another source of constant encouragement outside of my direct team. And of course, the client and group events I'm able to attend take the cake for major perks as we all know the media business offers!
What's something interesting you're working on?
Recently, I've started a podcast called "Drphilreports" which dives into various topics from next steps in your professional career, relationship building, traveling and everything in between for the post 25 millennial still finding themselves on their journey. I decided to release this project since I knew so many of my peers would benefit from the conversation and it has always been a goal; especially with my background in broadcast journalism!
What show are you most excited about this Summer?
911 and This is Us! Both shows are great dramas (which are my favorite). They keep my attention from start to end of each episode.
Advice in one sentence:
Never compare your journey to others. Continue to acknowledge and strive towards your OWN goals!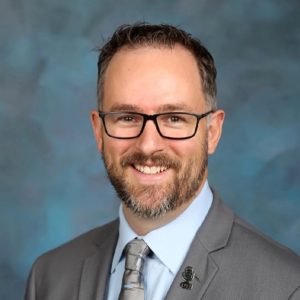 Graham Taylor, 1999
Producer, Fox Sports Arizona
October + November 2018 Newsletter Profile
Explain you "IRTS impact"
It set me on a path to understand what it meant to be a professional in this business.
What was a big milestone for you?
I recently won a regional Emmy award for top live sports producer.
Remember that time when…
We got to visit the ABC News set, and I got to sit in fellow Canadian Peter Jennings chair for our photo (pictured below).
What was your first thought arriving in NYC for the fellowship?
It was my first trip ever to NYC and the city was mind-boggling to my senses.
Favorite thing about your current position?
I am still following my passion for hockey and TV. I couldn't think of doing anything else.
What's something interesting you're working on?
The daily activities of my 9 and 7 year old daughters. Swim, dance, piano, choir, gymnastics, Brownies, repeat.
What show are you most excited about this Summer?
The 3rd season of Man in the High Castle on Amazon Prime is finally returning. Amazing how the marketplace to consume TV is changing so much.
Advice in one sentence:
Be passionate in your life: in all of work, family, and hobbies – do what makes you happy to balance out the difficult times.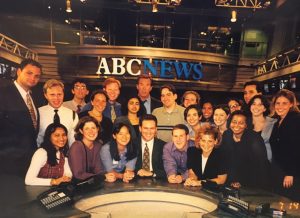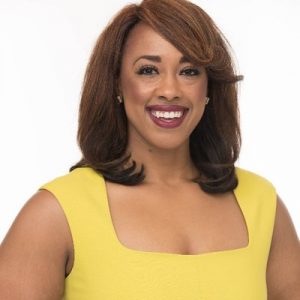 Jessica Larché Washington, 2006
Morning News Anchor, WTKR News 3
Winter Wrap-Up 2018-19 Newsletter Profile
Explain you "IRTS impact"
My experience with IRTS changed my life. Joyce Tudryn and my 2006 classmates helped me see that my dreams, no matter how big, were possible with hard work, authenticity and networking. I realized that by striving to be the very first Jessica Larché, (inside joke for my 2006 fellows) I was already enough.
What was a big milestone for you?
A personal milestone – being featured on the cover of Woman's Day Magazine in 2016 for my 100-pound weight loss journey! I once tipped the scales at 267 pounds on my 5'2 frame, brought on by using food to self-medicate for anxiety. I put up a brave face on television for many years, but I knew I could no longer patch my anxieties with food binges and unhealthy habits if I wanted to live. By 2012, my Dad died from obesity and I was diagnosed with high blood pressure at just 27 years old. I had to make a decision to save my own life. I didn't do it for the television cameras or to advance my career. My work was already speaking for itself. I did it for me. It took me nearly five years to lose 100 pounds by eating better, exercising more and seeking therapy to understand my relationship with food. Now, it's part of my life's mission to encourage everyone to face their own mountain and decide to live! You'll read more about how I'm doing that a little later in this update!
Professionally, winning my first Emmy Award in 2014 still makes my heart skip a beat! The story was about a high school orchestra teacher who dedicated his life to his students. We used their performance of "Amazing Grace" as the soundtrack to his interview. It was a beautiful use of words, video and music. Watching it still makes me cry. I felt like I was in a dream when they called my name at the awards ceremony.
What was your first thought arriving in NYC for the fellowship?
I thought to myself, "Sweet Baby Jesus!" when I looked up at the skyscrapers on my way to my internship at WPIX every morning. New York seemed like a concrete jungle made of hopes and dreams. Its distinct soul and culture also reminded me of my hometown, New Orleans. There's never a dull moment in either city.
What's something the new class should do while in NYC this summer?
Explore! Take in a show on Broadway. Bike through Central Park. Visit an art museum. Make it a goal to try one new experience each week. Yes, your internship is your priority, and learning about one of the most fascinating cities in the world will expand your mind, too. Plus, it will allow you to have more authentic conversations with people you meet. If you work an overnight shift on your internship like I did at WPIX, you may be tired, but push yourself to see the city! You may end up going on some adventures when you're off and everyone else is at work, but don't let that stop you! You may just discover yourself in the process.
Favorite thing about your current position?
As a morning news anchor, it is the blessing and privilege of a lifetime to help people start the day! Our live newscast begins at 4:30am, which means my voice, energy and smile welcome hundreds of thousands of people in Virginia and North Carolina to the start of a brand new day. I don't take that gift for granted. When I get up for my shift in the middle of the night, I take a moment to express gratitude for having this responsibility.
What's something interesting you're working on?
My journey to lose 100 pounds and keeping it off – the mental physical and spiritual growth – is documented in my expanding podcast, Decide to Live with Jessica Larché and my blog, Jessica on a Journey.
The storyteller in me knew sharing the lessons I'm learning along the way – the real stuff you don't expect the "news lady" to talk about – would help all of us along this journey.
I started my blog, jessicaonajourney.com, in 2014. It's like an open diary chronicling the ups, downs, wins and losses of my wellness journey. I expanded into podcasting with Decide to Live with Jessica Larché in 2017. In the fall of 2018, I launched my YouTube Channel for Decide to Live with motivational videos and personal stories that I hope will encourage others to face their fears and decide to live! And – yes there's more – I'm writing my first book about my wellness journey. Whew! Send love, prayers and coffee.
What's a book you think everyone should read?
I'll cheat a little here and share three that have helped inspire me to be vulnerable about my wellness journey with the world: Steve Harvey's Jump, Oprah Winfrey's What I Know For Sure, and Gary Zukav's Seat of the Soul. Each book explores the power of using our past to propel, not to imprison.
Advice in one sentence:
You are worthy and your dreams are worth fighting for.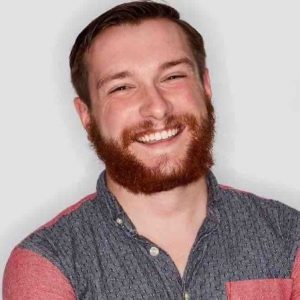 Kyle Daniel James, 2016
Media Supervisor, MullenLowe Mediahub Global
Summer 2019 Newsletter Profile
Explain you "IRTS impact"
Impact then: The best media boot camp in existence. Bar none.
Impact now: A group of crazy talented/motivated people always there to chat/spitball/Kiki with whenever I need it. The group could so easily have become overly competitive or toxic as we all grew in our careers, but instead it's an incredible network/support group that I can rely on to give solid advice/guidance whenever I need. I wouldn't trade my IRTS fam for anything.
What was your first thought arriving in NYC for the fellowship?
30 of us? Traveling together? ON THE SUBWAY?
Remember that time when..
(1)The Pulse shooting happened and some Fellows and I were able to attend the rally at Stonewall immediately after. Allowing me, and so many others, to grieve and start the healing process.
(2) On a lighter note, my birthday fell during the Fellowship but, instead of celebrating, I had to schedule an interview that day– in Ft. Lauderdale, FL… My plane got delayed on the way home but I ended up finding all the 2016 fellows (led by the incomparable Titi Tukes) waiting in my apartment on a work night until well past midnight just to wish me a happy birthday. I still have the video and every birthday when it comes up in my Timehop it puts me in tears, just like it did in 2016.
What was a big milestone for you?
Believing in myself & my values enough to convince my agency to let me spearhead a project in support of Issue 3 in Massachusetts last fall (in support of Trans Rights). How often do you get to inspire an entire state to label themselves as a "Masshole" as a good thing? https://www.massholesnotassholes.org/
What's something the new class should do while in NYC this summer?
Find things that inspire/refresh you outside of what you're required to do with IRTS. Whether it be musicals (*cough* Hadestown *cough*), Parks (Ft. Tryon Park in Inwood is constantly overlooked and worth the trek up), or riding the subway to explore new neighborhoods (Cobble Hill/Carrol Gardens y'all…); take the time to try new things and EXPLORE.
It's one of the last times you'll get to do so, without (as many) burdens, before entering the job force. I implore everyone to take full advantage so you have additional ways to recharge once the craziness of life hits ya! Believe me, it will.
Favorite thing about your current position?
No one thinks the exact same way and everyone's personalities are so wildly different… and yet somehow we gel, things come together, and it makes our work better because of it! (sound familiar, IRTS?)
What's something interesting you're working on?
So much in my day to day that I can't say, BUT! I just was a part of a group that led MullenLowe U.S.'s first ever Pride month celebrations. As someone who was told from a young age that by coming out I was throwing my career away, it was a pretty moving experience.
What's a book you think everyone should read?
The Collected Poems of Sara Teasdale. Poems make for the best reading while commuting!
What show or movie were you excited for this summer?
I was excited for Avengers: Endgame. Hawkeye is back!💜
Advice in one sentence:
Run towards, not from, conflict; within it, you'll find the opinions, data, and insights you need to forge an optimal resolution.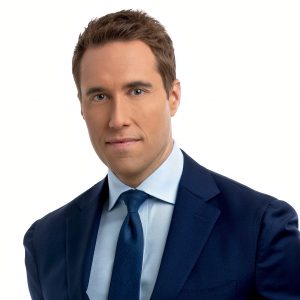 Mike Marza, 2004
Reporter/ Anchor, WABC-TV
Fall 2019 Newsletter Profile
Explain you "IRTS impact"
When I left the Fellowship in 2004, I was bursting with optimism. I felt like I could tackle my career with all the tools I learned during my epic summer. But I quickly learned that meant staying in touch with all the wonderful people I met hundreds of miles away from NYC. I pursued a career as a TV News Reporter. After stops in the Midwest and Miami, 15 years later it came full circle. I landed an interview with WABC-TV, the number one television station in the country. It just so happened the General Manger is Debra O'Connell – Chair of the IRTS Board of Directors! I have no doubt our shared connection to IRTS helped me land my dream job at WABC-TV, back in New York.
What was your first thought arriving in NYC for the fellowship?
I love New York. Prior to the Fellowship I had just visited NYC on vacation. About a week into my Fellowship it was a pinch-me moment realizing I was living in New York City for the summer! We stayed at 11th and 3rd Avenue NYU dorms. Those first few nights getting to know the other Fellows were some of the most memorable parts of the experience.
Remember that time when..
One of the most exciting and rewarding aspects about the IRTS Fellowship is the access to the most interesting and powerful people in media. We often attend breakfasts and luncheons led by the decision makers. One of the most memorable in 2004, was with Donald Trump. Little did we know that thirteen years later, he would become one of the most controversial presidents in history.
What was a big milestone for you?
I love my career in television news. However, my biggest milestone has been my most favorite job – being a father. My wife and I have three children, Five, three and one years old. We also have a nine year old Wheaten Terrier. It's a full house! Being a parent has changed the prism through which I view the world and the stories I cover. Their impact often hits home. And I'm a better reporter as a result.
What's something the new class should do while in NYC this summer?
Explore the outer boroughs. Manhattan is where most if not all of your time will be centered. But venture up to the Bronx.. go to a Yankee game or the zoo. Head down to Brooklyn. Hit up the dance clubs in Williamsburg or Prospect Park (designed by the same duo that designed Central Park). Grab a Mets game and lunch in Queens. Take the Staten Island Ferry (free!) for incredible views of Manhattan. NYC is so much more than just "the city". Take the opportunity to EXPLORE!
Favorite thing about your current position?
I recently started working as a reporter and substitute anchor at WABC-TV. I work with some of the best in the business. Many of them have been in their positions longer than I've been alive. Learning from veterans like that is incredible. I feel like the station gives me the support I need to continue to grow and contribute at a high level.
What's something interesting you're working on?
This month I had the pleasure of emceeing the "CaringKind" Alzheimer's Walk in Riverside Park. I represented WABC-TV, continuing a tradition started 21 years ago by our main anchor Bill Ritter. It was an honor to be around so many caregivers and courageous people.
What's a book you think everyone should read?
The Last Lecture by Randy Pausch. It puts life into prospective.
What show or movie were you excited for this fall?
I'm a huge NFL football fan. So anytime there's a game I try to catch it. We're fortunate at Disney to have ESPN's Monday Night Football; always must-see TV.
Advice in one sentence:
The only one standing in the way of your dreams is you – so stay humble and hungry.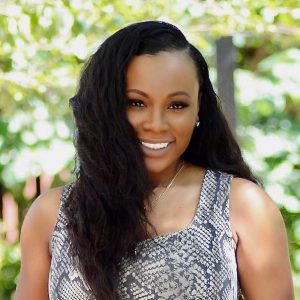 Brielle Urssery, 2012
Senior Manager, Program Planning & Scheduling, BET Networks
Fall 2019 Newsletter Profile
What was your first thought arriving in NYC for the fellowship?
I didn't expect NYC to be so humid! I was so shocked by how hot the city was. Especially on the Subway platforms!
What was a big milestone for you?
Leading the programming launch strategy for a BET and Viacom Priority, The New Edition Story, was a huge professional milestone for me. It was my first time spearheading such a large campaign. While working on the launch for BET's first major mini-series, I was able to produce content, partner with the legendary members of New Edition and create unique programming marathons and stunts that trended on social media and increased network ratings.
What's something the new class should do while in NYC this summer?
Summers in NYC are so much fun! One of my fondest memories with my class of Fellows was attending the NYC Puerto Rican Day parade. It was such an amazing experience, with tons of food and music, rich in Puerto Rican pride and culture. I highly recommend attending one of the many parades in NYC throughout the summer.
Favorite thing about your current position?
I really enjoy having the opportunity to watching new movies and TV series from emerging talent. I am passionate about championing diverse content and elevating women and content creators of color because I believe that diverse stories are valuable and necessary.
What's a book you think everyone should read?
For its enduring relevance, George Orwell's 1984.
Advice in one sentence:
Don't ever stop learning or growing as a person.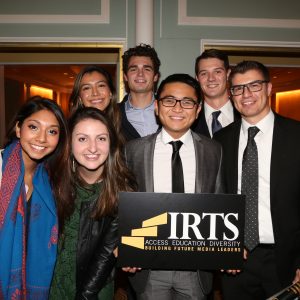 COMING SOON
Check in later to see our next Spotlight Alumni!
Next Alumni Newsletter Profile
Check in later to see our next Spotlight Alumni!
Donate today to support the IRTS Foundation's mission of building future media leaders and
fostering diversity within the industry.
IRTS is a 501(c)(3) charitable organization; all donations are 100% tax deductible!
See if your employer will match your donation!
Click here to learn more about corporate gift matching, and how you could double your 100% charitable donation to IRTS