IRTS Helen Karas Memorial Fellowship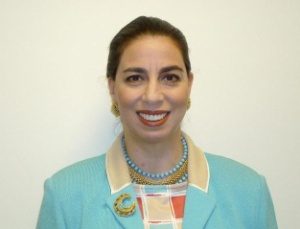 IRTS is honored to name this Fellowship in memory of Helen Karas, who, in a media career that spanned nearly three decades, epitomized our mission of building future leaders through mentorship and professional example. Her husband, Dan Karas, along with her former associate at Fox Family Networks, Rick Sirvaitis, sponsor this Fellowship in her memory.
The IRTS Summer Fellowship Program has had a key role in launching the careers of top professionals in the media business for more than 45 years. University students competitively apply for this nine-week, expense-paid opportunity that includes travel, accommodations, and a paid full-time internship at an assigned media company. The program begins with a comprehensive one-week orientation to the industry during which Fellows have a rare opportunity to question a stellar line-up of industry leaders during company visits, panel discussions, and negotiation simulations. Throughout the summer, Fellows also learn how to successfully network by attending industry events and by conducting informational interviews with executives. The IRTS provides extensive career counseling and weekly after-work seminars throughout the experience.
"Helen had an incredible willingness to mentor, and always made her own independent strides towards diversifying the industry. The IRTS Foundation Helen Karas Memorial Fellowship is a fantastic way to honor her memory."
"Helen was the classiest woman I've ever known and a paragon among salesmen and people alike; she was a real mentor to others without having to be asked or told."
HELEN CRISS KARAS was born June 8, 1960, in New York to parents whom had both immigrated to the United States from Cyprus. She graduated with an M.B.A. in Marketing and Organizational Behavior and B.S. in Marketing and Finance from Adelphi University. In addition to being a member of IRTS, Helen was also a member of the Advertising Women of New York Executive Committee and Women in Cable Telecommunications.Helen's professional life was centered in New York City, where she was held in the greatest esteem by her coworkers and clients alike. Despite her immense success in television sales, earning her companies hundreds of millions of dollars over the course of her career, Helen was humble, and kind, and is remembered as a woman who achieved a level of class and humanity rarely seen in the industry nowadays.
During her tenures as Vice President of Network and Advertising Sales at companies such as Fox Family Worldwide and ABC Family, ION Media Networks, and AMC/WE Television Network, Helen fostered hundreds of relationships within the industry, and dozens of mentorships.
Even after becoming a high-level executive, Helen still made time to conduct personal interviews with young media professionals. Without having to be encouraged or incentivized, she effortlessly assumed the role of mentor to individuals who hadn't yet found their path in the industry, but had crossed hers.
A leader, mentor, and longtime supporter and advocate for increasing diversity in the industry, Helen is everything IRTS strives for its members to be. She is survived by her husband, Danny Karas, who hopes that every IRTS Fellow will be as open to sharing their successes through mentorship as Helen was.
Helen passed away in 2009 after a battle with Cancer. IRTS takes great pride in carrying on her legacy through this Fellowship, which is annually awarded to a Summer Fellow, who emulates the qualities that made Helen so special.
Quotes About the IRTS Fellowship Program from Former Helen Karas Memorial Fellows
"When I visited New York as a teenager, I was awestruck by how behemoth the city seemed. It was simultaneously the most terrifying and exciting place I'd ever been to; but, I knew that if I found a way there, really great things would start happening for me.Throughout the course of the summer, the city seemed to get smaller and smaller in comparison to the mammoth image of the city I'd had when I was younger. While part of this was figuring out how not to get lost on the subway, a lot was due to the warmth and support of the IRTS community. Every IRTS event, every conversation with an IRTS alum, every connection with my peers in the fellowship made the media industry and the city seem smaller and less intimidating. Before this summer, I thought that getting into the media industry was something of a pipe dream. IRTS has made me realize that a strong support system and a good work ethic can make any challenge much smaller."
Nora Bess
Class of '17
Executive Assistant to the EVP of Digital & Social Media
HBO
"The IRTS Fellowship was one of the best experiences I've had the opportunity to be a part of. I was able to visit numerous top companies that are changing the media landscape, and network with leaders of the industry. Living in New York City for the summer with other like-minded peers led to fast friendships and a great support network. I left the program confident in my skills and ability to make an impact and change the industry for the better."
Nicole Godreau
Class of '16
Brand Strategy
Twitter
"The IRTS Summer Fellowship was the most influential experience in my development as a media professional. In addition to our full-time internships, we were given a glimpse inside various companies and allowed the opportunity to learn from experts in this multifaceted field. The mentorship and network IRTS provided helped me navigate the industry and identify how I could best contribute and grow within the field as I started my career in media."
Stephanie Jaw
Class of '12
Director, Research
Sony Pictures Entertainment
Previous Helen Karas Memorial Fellows
2019
Name: Celeste Pane
School: University of Southern California
Internship: BET Networks

2018
Name: Sahara Gipson
School: Temple University
Internship: Branded Entertainment Network (BEN)
Current Job: Content Partnerships Coordinator, Forbes

2017
Name: Nora Bess
School: University of Texas at Austin
Internship: Viacom
Current Job: Program Marketing Coordinator, HBO
2016
Name: Nicole Godreau
School: Ithaca College
Internship: Spotify
Current Job: Brand Strategy, Twitter
2015
Name: Shakori Fletcher
School: Elon University
Internship: NBCUniversal Ad Sales
Current Job: Executive Assistant to CEO, One Community LLC
2014
Name: Lindsey Silverman
School: Syracuse University
Internship: 360i
Current Job: Account Supervisor: Adaptly, Accenture
2013
Name: Cathryn Walker
School: University of Texas at Austin
Internship: Google
Current Job: Senior Marketing Manager, VidMob
2012
Name: Stephanie Jaw
School: Cornell University
Internship: Walt Disney Studios Motion Pictures
Current Job: Director, Research, Sony Pictures Entertainment
2011
Name: Nicole Jaques Velez
School: Stonehill College
Internship: Nick Jr.
Current Job: Coordinating Producer: Arthur, WGBH
2010
Name: Natashya "Ashley" Gutierrez
School: Yale University
Internship: Deep Focus
Current Job: Editor In Chief, VICE APAC, Vice Media