IRTS Mark Mackenzie Fellowship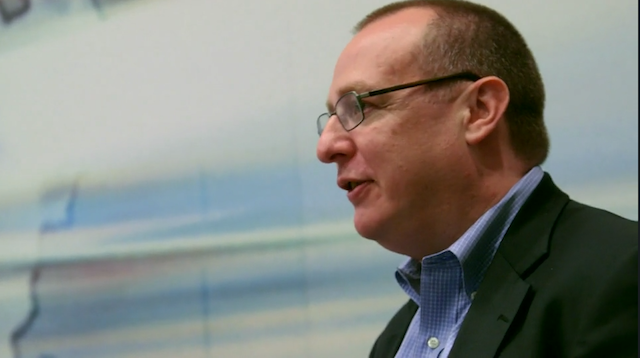 IRTS is very honored to name this Fellowship in memory of Mark Mackenzie, who embraced our mission of building future leaders throughout his career. We invite you to help us carry on his legacy of making future dreams come true by supporting IRTS Summer Fellowships for students from his beloved alma mater–University of Texas.
The IRTS Summer Fellowship Program has had a key role in launching the careers of top professionals in the media business for more than 45 years. University students competitively apply for this nine-week, expense-paid opportunity that includes travel, accommodations, and a paid full-time internship at an assigned media company. The program begins with a comprehensive one-week orientation to the industry during which Fellows have a rare opportunity to question a stellar line-up of industry leaders during company visits, panel discussions, and negotiation simulations. Throughout the summer, Fellows also learn how to successfully network by attending industry events and by conducting informational interviews with executives. The IRTS provides extensive career counseling and weekly after-work seminars throughout the experience.
"Mark put a lot of work into helping people early in their careers build professional networks within the media industry. There are few better ways to memorialize these efforts than with an IRTS Summer Fellowship"
Mark catalyzed thought provoking discussions and new ideas in media. He was well-regarded for his in-depth industry knowledge and willingness to share. The IRTS Summer Fellowship will be a great opportunity for interns to interact, observe, and learn from key minds in the industry, a tribute to Mark's passion for intellectual growth.
MARK EGON MACKENZIE, 46, of Manhattan passed away June 6, 2016 at 3:15pm local time after a long battle with cancer. Mark was born January 17, 1970, in Tripoli, Libya, to Bernard and Gabriele (Pole) Mackenzie. He graduated from the Jesuit College Preparatory School of Dallas in 1988, the University of Texas at Austin with a BBA in 1992, and New York University Stern School of Business with an MBA in 2000.
Mark's professional life started in Austin, Texas, and moved him to London, Beijing, and finally Manhattan where he married Sandra Faber in 2008.
Mark was one of the kindest and smartest individuals his friends will have ever known. He was a loving husband and beautiful soul.
In work, he was highly regarded by peers and clients alike. Following a start in the accounting field, he focused on media, technology and telecommunications companies for most of his career, serving as an investment banker, analyst and venture capital investor at Lehman Brothers, Alliance Bernstein and UBS. More than an enthusiast of the topics he researched and wrote about, Mark was deeply engaged at a personal level. He was tireless in his willingness to provide advice and support, especially to professionals at earlier stages of their careers.
Mark is survived by his wife Sandra, his parents Mac and Gaby, and his sister Philippa. He is also survived by five nieces and nephews, thirteen cousins and by many close friends all over the world whose well wishes highlight his kind, loving, and joyful personality.
Mark's wife asks that friends, who wish to do something in Mark's memory, consider making a 100% charitable donation to the "IRTS Foundation" in support of the Mark Mackenzie Fellowship. The established fund will support this special training opportunity, which includes summer internships in the media industry, a cause for which Mark felt strongly.
Quotes About the IRTS Fellowship Program from University of Texas at Austin Alums
"After coming across a link to the 2017 IRTS application, I decided I would step out of my comfort zone and apply. I had no idea what IRTS was or what it entailed, but after researching their website, I knew this fellowship program was made for students like myself. I never in a million years would've thought so many strangers truly cared about my success and growth; the IRTS Foundation did. My IRTS summer was the best summer of my entire life and I will forever be thankful that IRTS selected me out of thousands for this once in a lifetime opportunity. Thank you so much to Lauren, Joyce, Katharine, the entire Board of Directors, Friends of Mark Mackenzie, and all of the former IRTS alumni for making this summer possible!"
Shad Murray
Class of '17
Social Media Community Manager, Pizza Hut
Yum! Brands
One of many lessons you learn as a Fellow is something Longhorns know a bit about: legacy. The IRTS Foundation Summer Fellowship is driven by its storied network and alumni who show incredible generosity through their time, wisdom, and mentorship. The countless workshops, invaluable connections, and a group of friends, family, and motivated peers all make up a unique summer of immense growth professionally, personally, and intellectually. The IRTS organization as a whole is unrivaled in its opportunities and resources that cultivate a framework to forge one's own career in media. None of us would be where we are now without the support of IRTS. This Fellowship is not just a singular program but an introduction to the lifelong legacy of learning, diversity, and leadership.
David Q. Tran
Class of '15
Director, Domestic Distribution Analysis
Lionsgate
The IRTS Summer Fellowship opened numerous opportunities that ultimately led me to my current role. During my summer as an intern I met one-one-one with industry leaders, delved into new facets of business, and learned invaluable lessons on how to succeed in the world of media. All the while I was able to familiarize myself with NYC with a built-in group of friends, which was incredibly helpful coming from Austin. I can confidently say that IRTS is why I am at my current job today."
Cathryn Walker
Class of '13
Sales Marketing Manager
VidMob
Previous Fellows Sponsored In Memory Of Mark MacKenzie
2019
Name: Melanie Vicente
School: University of Texas at Austin
Internship: Starfish Media Group
Current Job: Production Assistant, 3Pas Studios
2018
Name: Jochebed Fekadu
School: University of Texas at Austin
Internship: Viacom
Current Job: Digital Marketing Coordinator- SMB, Wpromote

2017
Name: Shad Murray
School: University of Texas at Austin
Internship: CBS Radio Marketing & Events
Current Job: Social Media Community Manager, Pizza Hut, Yum! Brands
Dedicated to building future media leaders, the IRTS Foundation is also known as The International Radio and Television Society Foundation, Inc.
501(c)(3) Charity Corporate Match Eligible Federal Tax ID: 13-6149966
Donations can be made in the following ways:
–
CLICK HERE
to pay by PayPal or Credit Card
During transaction on a computer, you will see donations are exclusively tagged for the IRTS Mark Mackenzie Fellowship. If you make a donation on a mobile device, you will not see Mark's name during the transaction, but IRTS will see that it is restricted to the Mark Mackenzie Fellow fund upon receipt of your gift.
-Send a check made payable to:
IRTS Foundation
(add Mark MacKenzie Fellow in Memo Line) to the following address:
Mark Mackenzie Fellowship c/o Joyce Tudryn
IRTS Foundation
1697 Broadway, Suite 404
New York, NY 10019
For any questions or direct assistance, including processing your credit card by phone (if you prefer), simply reply to this email or contact:
Joyce Tudryn
President & CEO, IRTS Foundation
212-867-6650, ext. 11
joyce.tudryn@irts.org
Please know how very grateful we are for your support!
You will receive a letter acknowledging your 100% charitable donation.