UPCOMING EVENT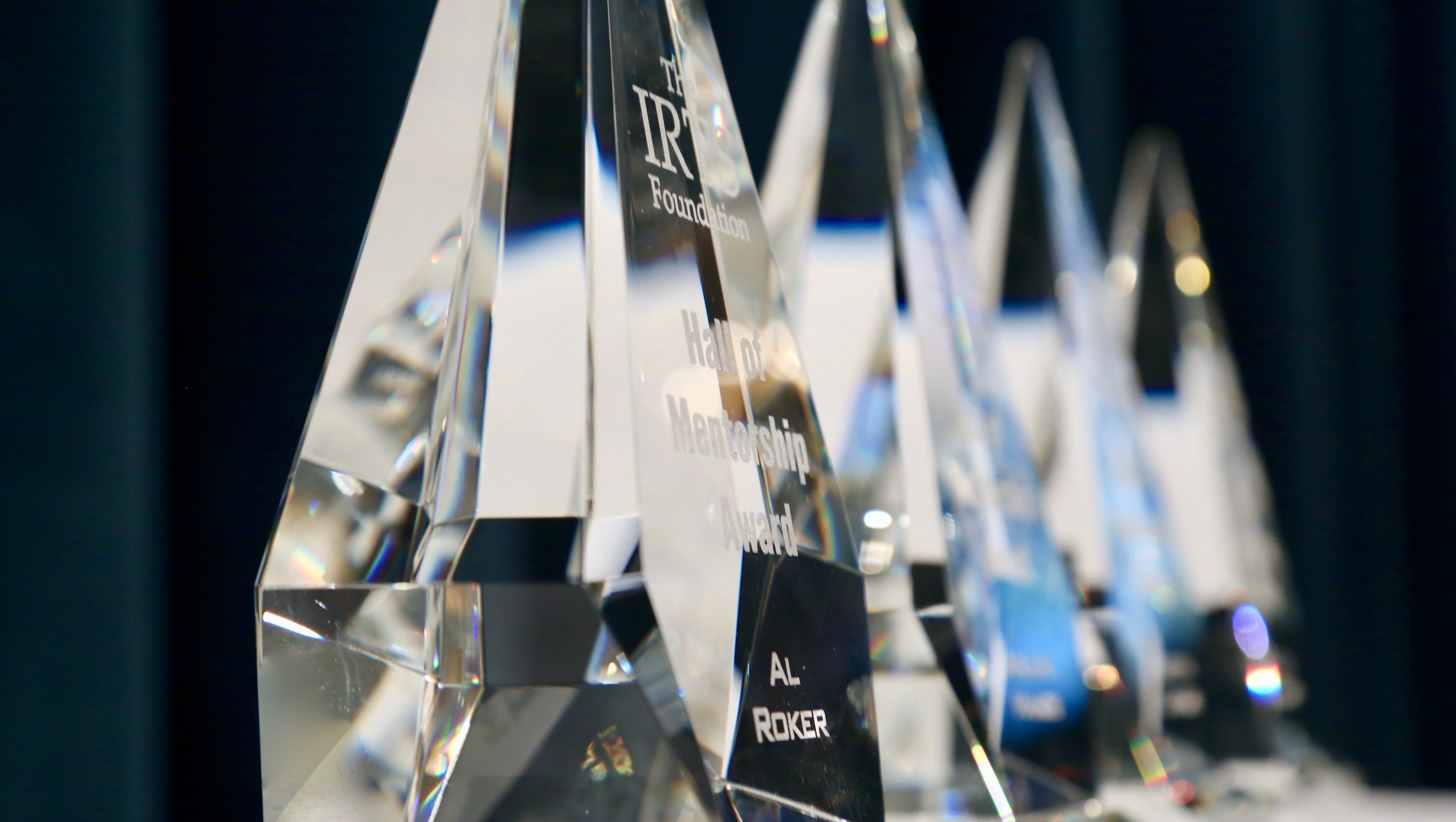 IRTS HALL OF MENTORSHIP DINNER
The 2018 IRTS HALL OF MENTORSHIP DINNER will take place on Wednesday, September 26 at The New York Hilton. We invite the industry to embrace the IRTS mission of BUILDING FUTURE MEDIA LEADERS by saluting top leaders of today for extraordinary mentorship.
Now in its sixth year, IRTS President and CEO Joyce Tudryn explains, "Mentorship has always been the centerpiece of the IRTS educational programs and diversity initiatives, yet we traditionally give accolades based on industry achievements. We now proudly honor extraordinary leaders, who inspire us to make a difference through mentoring. May their examples set some models in motion, and serve as a call for action to all.
– Advance Purchase Required –
Tickets must be reserved and confirmed in advance. For reservation options please click here: 2018 Hall of Mentorship Reservation Form
Online reservations are not available for the annual dinner. Please contact JOYCE TUDRYN at 212-867-6650, option 2, ext. 11, for purchases & event inquiries
HONOREES: 
Please return next year to learn more about our 2018 honorees!
---
Thank You to Last Year's Event Sponsors:
Active International
CBS Corporation
Comcast | NBCUniversal
Dish Media Sales
Disney | ABC Television Group & ESPN
Facebook
SONY Pictures Television
2017 HONOREES:
The IRTS Foundation is a 501(c)(3) charitable organization, which brings together the wisdom and power of today's leaders to train and educate the next generation of media and communication professionals. Proceeds from this event will benefit the IRTS educational programs, including the 9-week expense-paid Summer Fellowships, Multicultural Career Workshops, and Faculty Seminars. Your contribution, less $245 per seat is deductible as a charitable contribution to the extent allowed by law. IRTS programs try to ensure that our business reaches its highest potential in this exciting digital age. IRTS stands for International Radio and Television Society, but these days we simply use our acronym because we embrace legacy, digital, and emerging media in all that we do.
Tickets must be reserved and confirmed in advance. Online reservations are not available for the annual dinner. Please contact Joyce Tudryn at (212) 867-6650, ext. 11. (dial 2 when prompted prior to extension)
For reservation options please click here: 2018 Hall of Mentorship Reservation Form