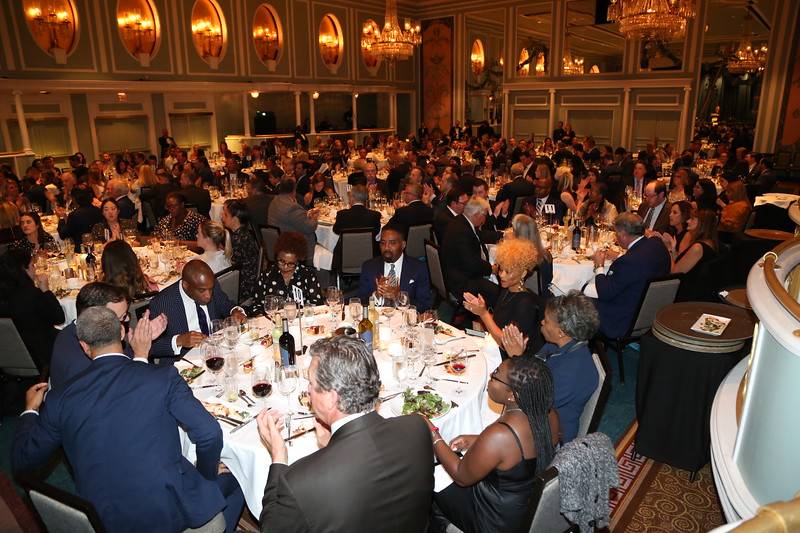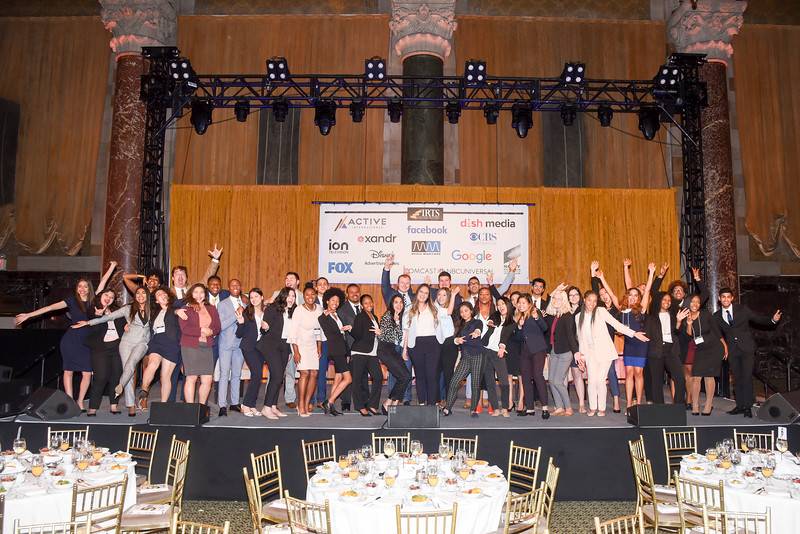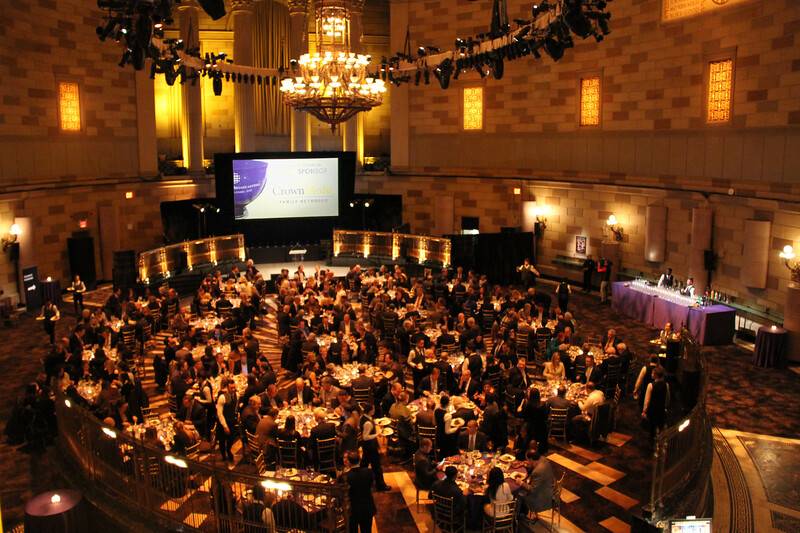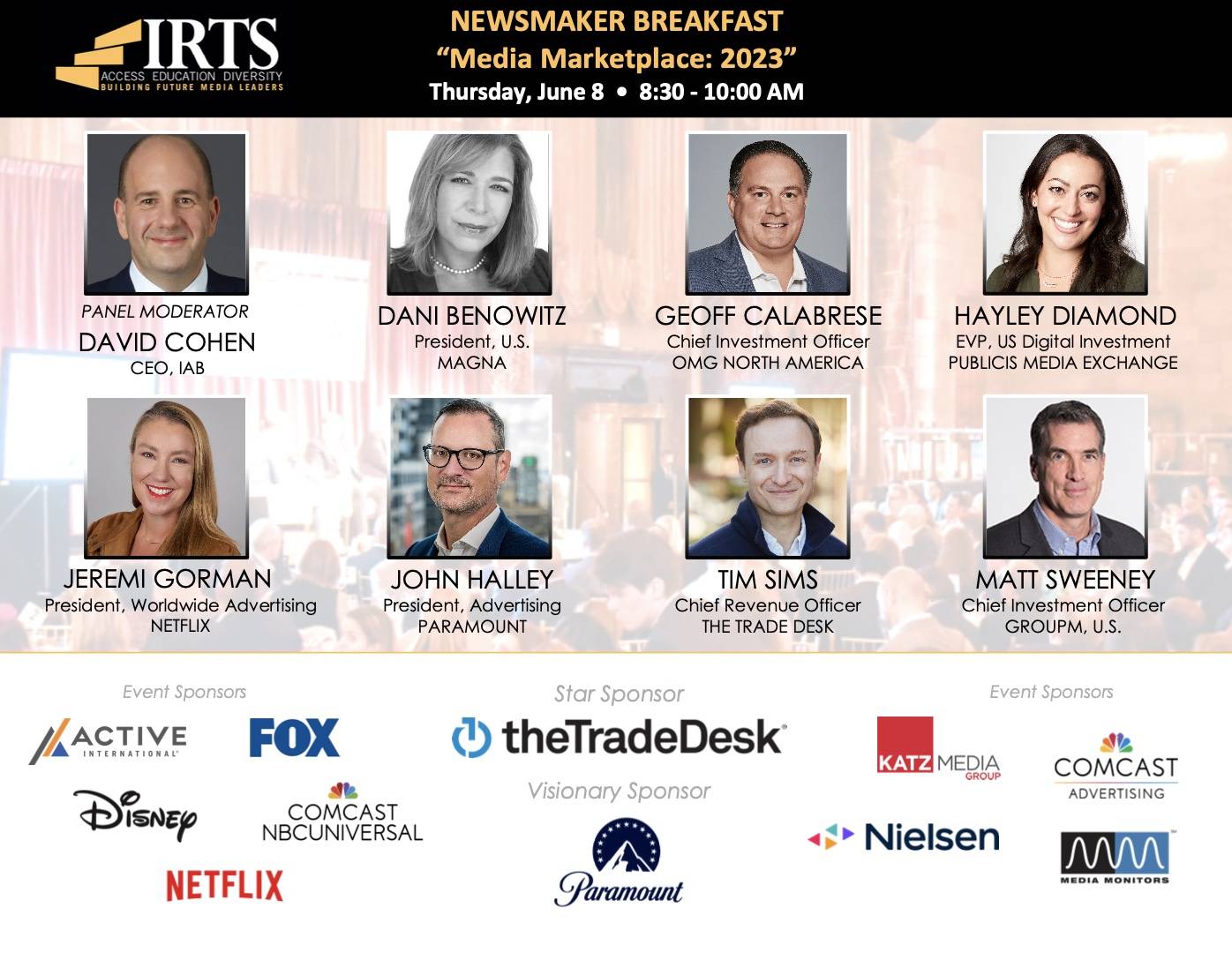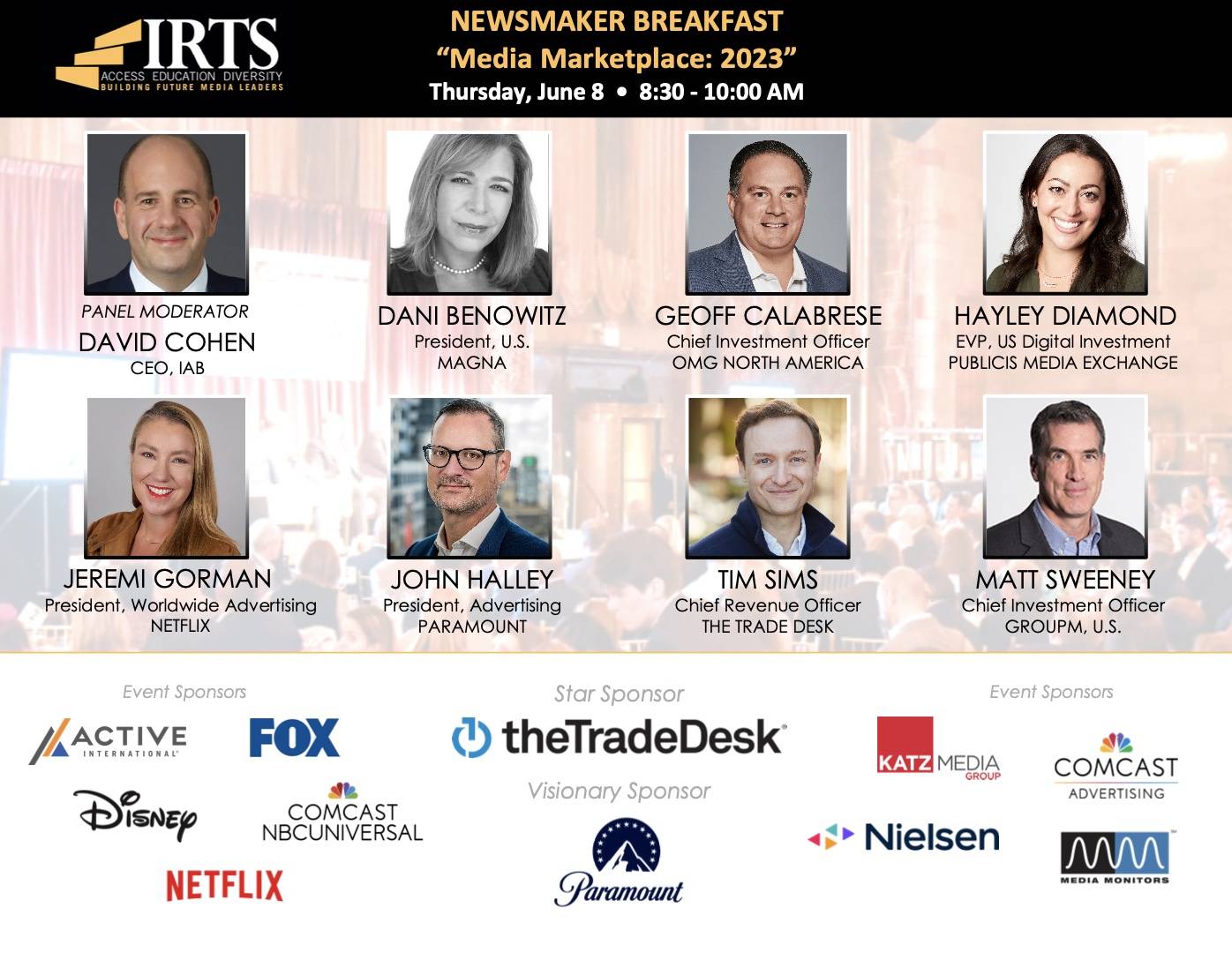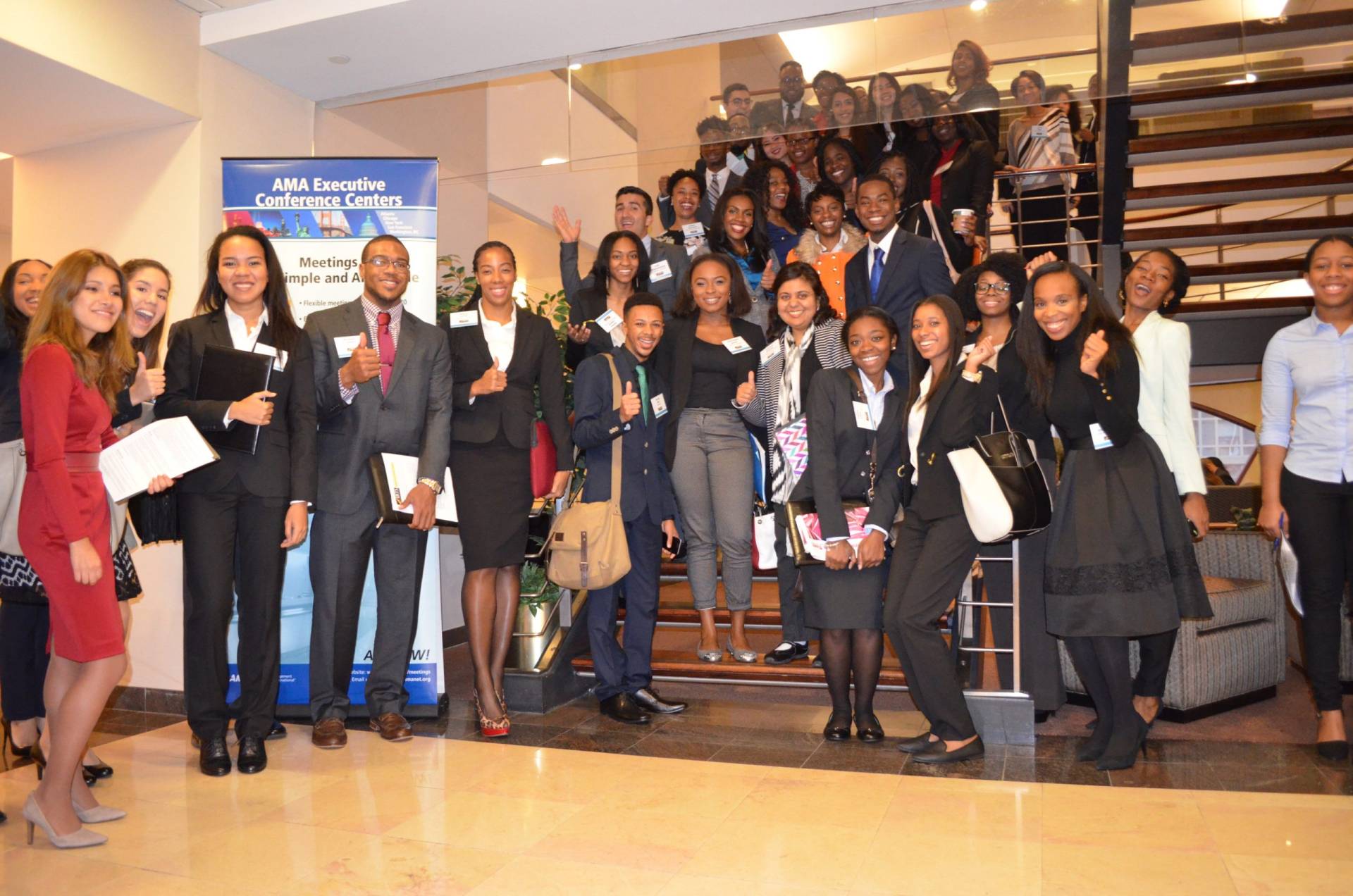 Hall of Mentorship Dinner
IRTS Hall of Mentorship Dinner
Thursday, September 28, 2023

Summer Fellowship

Giants of Broadcasting Luncheon
The Library of American Broadcasting Foundation's
Giants of Broadcasting Luncheon
produced by The IRTS Foundation

2023_IRTS_Newsmaker_Banner_FINAL_Website.jpg

Full 1

The IRTS Foundation is a 501(c)(3) charitable organization dedicated to building future leaders and increasing diversity in the media industry. We bring together the wisdom of yesterday's founders, the power of today's leaders, and the promise of tomorrow's young professionals to build the next generation of media leaders, which we feel should more accurately reflect the diverse demographic of today's media consumers.
IRTS provides education through access with a series of academic programs, industry events, and mentorship pipelines. We are an organization that firmly believes education is a life-long process, and take great pride in having an engaged, supportive community of program alumni and industry executives, alike.
We invite you to learn more about the IRTS programs, events, and community at large by exploring this site!
"I have not witnessed a network as strong and as powerful as this one. Industry professionals have so much respect for IRTS."
Danielle Brooks
"IRTS provided me with an opportunity to explore every facet of the industry."
Derek Wan
"Most of our industry speakers are graduates of IRTS educational programs--a tribute to the successful impact IRTS has had on diversity in our industry as a whole."
Joyce Tudryn
Thank you to our generous donors!
Support the IRTS Foundation's mission to build future leaders and increase diversity in the media industry!
The International Radio and Television Society Foundation, Inc. is recognized as a tax-exempt organization under section 501(c)(3) of the Internal Revenue Code. All or part of your donation may be tax-deductible as a charitable contribution.