INTERNATIONAL RADIO & TELEVISION SOCIETY FOUNDATION
ACCESS ♦ EDUCATION ♦ DIVERSITY
The IRTS Foundation is a 501(c)(3) charitable organization dedicated to bringing together the wisdom of yesterday's founders, the power of today's leaders, and the promise of tomorrow's young professionals to build the next generation of media leaders, which we feel should more accurately reflect the diverse demographic of today's media consumers. To achieve this, IRTS has spent over 35 years actively supporting diversity through our programs and initiatives.
IRTS provides education through access with a series of academic programs, industry events, and mentorship pipelines. Our membership ranges from the most accomplished professionals in the media and entertainment business to those who are just beginning their careers. We are an organization that firmly believes education is a life-long process, and take great pride in having an engaged, supportive community of program alumni and industry executives, alike.
IRTS's academic programs include the Summer Fellowship Program, Multicultural Career Workshop, Broadcast Sales Associate Program, and Faculty/ Industry Seminar. We invite you to learn more about IRTS's programs, events, and community at large by exploring this site!
COVID-19 NOTE: PLEASE REFER TO CORRESPONDENCE FROM IRTS STAFF FOR THE LATEST UPDATES ON SUMMER PROGRAMS AND EVENTS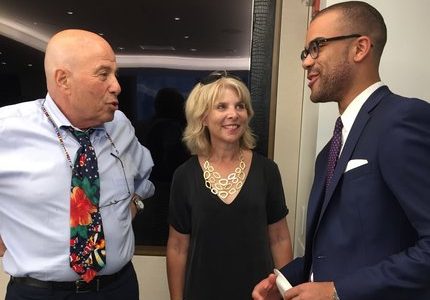 IRTS Foundation Receives Major Gift from the Leibner-Cooper Family Foundation
Annual Summer Fellowship salutes the legacy of Richard Leibner and Carole Cooper to journalists. Click here to learn more and meet our inaugural Leibner-Cooper Fellow, Jackson Kurtz!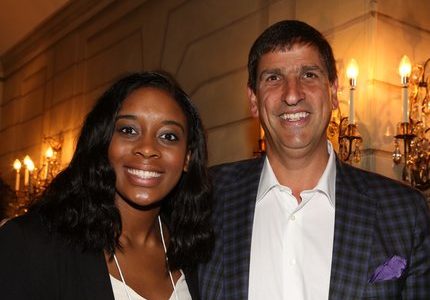 Bruce Lefkowitz Salutes His Mentors Through Annual Fellow Sponsorship
IRTS is thrilled to announce Bruce Lefkowitz will be sponsoring an IRTS Summer Fellow in honor of mentors. To date, Bruce has named his sponsored Fellowship in honor Michael Brochstein, Joe Cohen, David Levy, Todd Siegel, and Lou LaTorre, all of whom have been mentors to Bruce throughout his career. Bruce is the former EVP of Ad Sales at Fox Networks Group and current President of Six Pack Media LLC.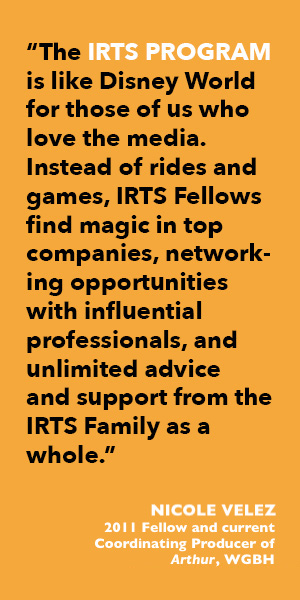 Support IRTS Academic Programs
Donate today to support the IRTS Foundation's mission of building future media leaders and fostering diversity within the industry.
IRTS is a 501(c)(3) charitable organization; all donations are 100% tax deductible!
See if your employer will match your donation!
Click here to learn more about corporate gift matching, and how you could double your 100% charitable donation to IRTS