2019 FACULTY INDUSTRY SEMINAR
MEDIA INSIDERS: Today's Opportunities & Tomorrow's Challenges
January 7, 8, & 9, 2019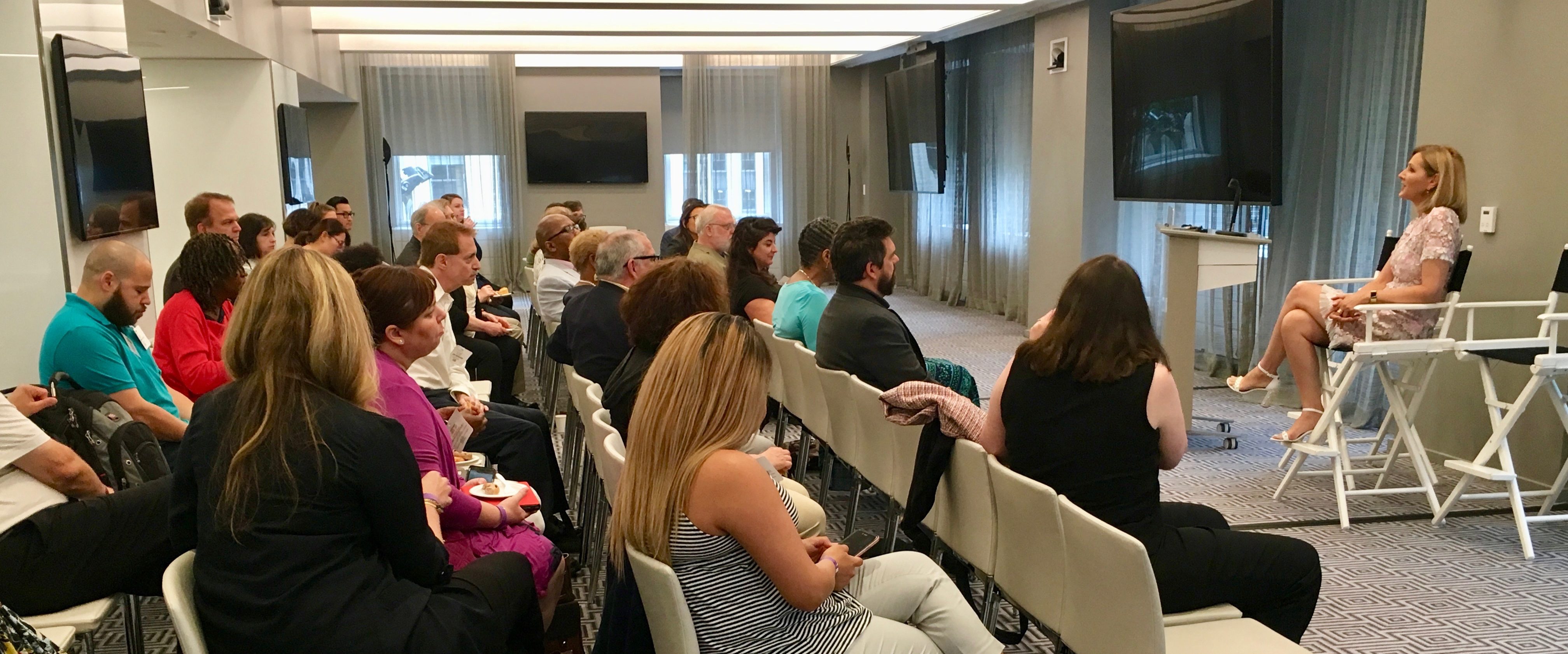 When: January 7, 8, & 9, 2019
Where: Las Vegas, Nevada
The 2019 application is live!
Click here to apply
Applications Due: Applications are due Monday, September 17th by 11:59pm EST.
Those submitting applications by the deadline will be alerted of their acceptance on a rolling basis.


Media Insiders 2019: Today's Opportunities & Tomorrow's Challenges
In an effort to bridge the gap that can sometimes exist between classroom and industry, IRTS provides an annual opportunity for university educators to meet with senior media and entertainment executives. Thanks to our partnership with the Consumer Technology Association™ (CTA), attendees have the added advantage of attending CES® 2019; the largest and most influential technology event on the planet, where industry leaders and rising stars come together.
The digital media landscape offers more tools and platforms to reach consumers than ever before, and the next generation of professionals must have a comprehensive understanding of how to help their employers harness the full potential of this increasingly complex environment.
Our sessions will address how both legacy and digital media companies are evolving in a rapidly changing industry that offers both incredible opportunity, in addition to many challenges.
ADDITIONAL DETAILS
FACULTY SELECTED TO ATTEND WILL RECEIVE:
Hotel accommodations for 3-4 nights (subject to your flight plans). Check in on Sunday, January 6th.
Check out on Thursday, January 10th, but conferees may opt to fly out one day earlier. (Conferees must reside 50+ miles outside of Las Vegas to be eligible for accommodations.)
Complimentary, MANDATORY attendance at IRTS Faculty Seminar, as well as access to CES 2019. There will be some mandatory sessions during the show, as well as ample time to explore CES on your own.
UNDERWRITTEN CONFEREES ARE PERSONALLY RESPONSIBLE FOR:
Travel to and from Las Vegas  (NOTE: Complimentary CES Shuttle is available for transportation between hotel/casino and convention center)
Any personal hotel incidentals, including obligatory resort fee that hotel charges.
Most Meals (The hotel and convention center includes both fast food and full-restaurant options, as well as many choices within walking distance).
CONFEREE SELECTION:
IRTS wants to invest in those who are most passionate about teaching the next generation of professionals, as well as those who can best apply their knowledge to curriculum or the academic community at large. Today's digital universe requires a wide range of skills.
While our program has historically attracted faculty from communications (all majors), business, marketing, and advertising disciplines, we are also eager to include professors of mathematics, statistics, information technology, and computer science, as well as those in liberal arts! There is high demand in our industry for students from all of these disciplines, but they tend to lack awareness of where opportunity now exists in our rapidly changing business.
THE IRTS ADVANTAGE:
IRTS faculty-exclusive seminar sessions aren't convention-like. They are intimate in style to allow for more in-depth discussion with our senior executives and thought leaders from both legacy and digital media. Following our seminar, Faculty will have an opportunity to attend CES International, as well as tour the exhibition halls at their own pace.
Educators have labeled the Faculty/Industry Seminar "the most sought after and visible activity of the year."